Kartoon Channel!'s "Shaq's Garage," Delivers Top Rankings for Its June 5 Premiere on Pluto TV
Starring & Executive Produced by Shaquille O'Neal, the Adventure Comedy Series Achieves Most Users and Total Viewing Minutes for Kartoon Channel! in 2023
BEVERLY HILLS, Calif., June 13, 2023 (GLOBE NEWSWIRE) -- Genius Brands International, Inc. ("Genius Brands" or the "Company") (Nasdaq: GNUS) celebrates the successful launch of Kartoon Channel!'s June 5th premiere of the all-new action-adventure comedy series for children, "Shaq's Garage," starring and executive produced by the legendary Shaquille O'Neal, on Pluto TV.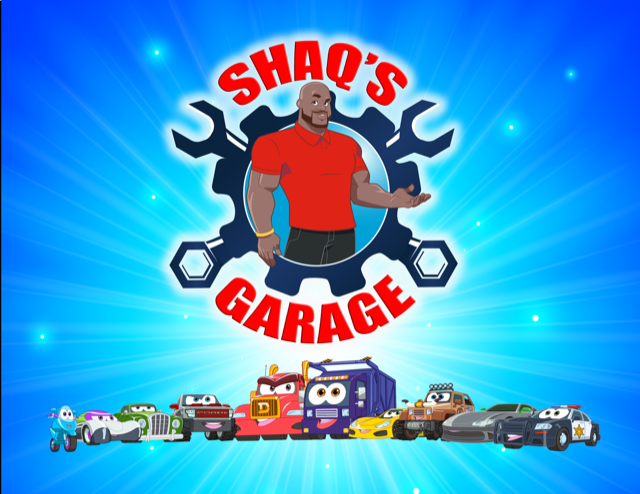 "Shaq's Garage" pilot episode on Pluto TV attracted twice the users and captured twice the view time as any other show on Kartoon Channel! this year, and outperformed the average episode by over 10x over the past 90 days. The show registered over 25% of all viewers for the channel on launch day. Launch efforts included a variety of marketing support, both on and off Pluto TV.
Todd Steinman, President of Genius Networks noted: "It has been an absolute thrill to be part of a show like Shaq's Garage. The positive response from kids and their families is a testament to the show and a great team effort. We'll look to carry this initial success well beyond the launch and continue to grow the brand into the future."
About Shaq's Garage
"Shaq's Garage" is a new animated tv series for kids, starring 4-time NBA champion, rap impresario, and global icon, Shaquille O'Neal, as both himself and one of the show's main vehicle characters, named Biggie D!
Inspired by Shaq's real-life love of cars, "Shaq's Garage" is a modern-day action series where Shaq brings his "family" of cars, known as the Shaq Paq, to life.
The series is a mix of action, adventure and comedy featuring the Shaq Paq as they are sent by Shaq on various missions to help others and do good in their hometown community of Ollanta and beyond! The Shaq Paq is a lovable, funny and diverse cast of ten different characters, with Shaquille O'Neal as the Shaq Paq leader and the voice of giant truck, Biggie D, along with his buddy, the Gronk Mobile, voiced by NFL Superbowl champion, Rob Gronkowski.
About Shaquille O'Neal
Shaquille O'Neal is one of the world's most successful athlete-turned-businessman, whose accomplishments both on and off the court have translated into a highly sought-after consumer brand. As an entrepreneur, sports analyst, DJ, restauranteur, and brand ambassador, Shaquille O'Neal's signature "Business of Fun" mantra resonates throughout each of his countless endeavors.
The 15-time NBA all-star's unprecedented athletic career spanned nearly two decades and earned him countless awards and honors, including NBA Most Valuable Player, NBA Rookie of the Year, four NBA championships and a First Ballot NBA Hall of Famer.  Currently, O'Neal is an analyst on TNT's Emmy Award-winning "Inside the NBA."
O'Neal, who has a PhD in Leadership and Education, gives back through a number of annual philanthropic endeavors, including The Shaquille O'Neal Foundation, Shaq to School, Shaqsgiving, and Shaq a Claus.
Follow Shaquille O'Neal on Facebook, Twitter and Instagram.
About Kartoon Channel!
Available everywhere and anywhere kids are today, Genius Brands' Kartoon Channel! is a family entertainment destination that delivers 1000s of episodes of carefully curated and safe family-friendly content. The channel features original content, including Stan Lee's Superhero Kindergarten, starring Arnold Schwarzenegger, Rainbow Rangers, and Shaq's Garage, starring Shaquille O'Neal and Rob "Gronk" Gronkowski, on Pluto TV. Kartoon Channel! also delivers animated classics for little kids, such as Peppa Pig Shorts, Super Simple Songs, Melodee's, Finny the Shark, Strawberry Shortcake, as well as content for bigger kids, such as Angry Birds and Yu-Gi-Oh! Kartoon Channel! also offers STEM-based content through its Kartoon Classroom, including Baby Genius and more.
Kartoon Channel! is available across multiple platforms, including iOS, Android Mobile, Web, Amazon Prime Video, Apple TV, Amazon Fire, Roku and The Roku Channel, Pluto TV, Comcast, Cox, Dish, Sling TV, Android TV, Tubi, Xema, Samsung and LG Smart TVs.
Internationally, Kartoon Channel! Worldwide is currently available in key territories around the world, including the recently announced Africa and Sub-Sahara Africa (StarTimes), available in 46 countries throughout the Sub-Saharan African region; Australia and New Zealand (Samsung TV Plus); Germany (Waipu); Philippines (Tapp Digital); and the Maldives (Dhiraagu). Kartoon Channel! Branded blocks are also currently available daily in 69 countries across the Middle East, Africa, and Latin America and Europe.
For more information, please visit www.kartoonchannel.com
About Genius Brands International
Genius Brands International, Inc. (Nasdaq: GNUS) is a leading global kids media company developing, producing, marketing and licensing branded children's entertainment properties and consumer products for media and retail distribution. The Company's IP portfolio of family-friendly content features the Stan Lee brand, Stan Lee's Superhero Kindergarten, starring Arnold Schwarzenegger, on Kartoon Channel!; Shaq's Garage, starring Shaquille O'Neal, on Pluto TV; Rainbow Rangers on Kartoon Channel! and Netflix; Llama Llama, starring Jennifer Garner, on Netflix and more.  This past year, Genius Brands also acquired Canada's WOW! Unlimited Media (TSX-V: WOW), which includes 2,500 channels under the Channel Frederator Network, and has also made a strategic investment in Germany's Your Family Entertainment AG (FRA:RTV), one of Europe's largest distributors and broadcasters of high-quality programs for children and families.
Genius Networks consists of Kartoon Channel!, Frederator Network and Ameba. Kartoon Channel is a globally distributed entertainment platform with penetration in a vast majority of the U.S. television market and international expansion with launches in key markets around the world Kartoon Channel! is available across multiple platforms, including iOS, Android Mobile, Web, Amazon Prime Video, Apple TV, Amazon Fire, Roku, Pluto TV, Comcast, Cox, Dish, Sling TV, Android TV, Tubi, Xumo, Samsung and LG Smart TVs. Frederator Network owns and operates the largest global animation network on YouTube, with channels that boast over 2000 exclusive creators and influencers, garnering on average over a billion views every month. Ameba is a children's video streaming service that is full of active, engaging and intelligent programming.
For additional information, please visit www.gnusbrands.com.
Forward Looking Statements: Certain statements in this press release constitute "forward-looking statements" within the meaning of the federal securities laws. Words such as "may," "might," "will," "should," "believe," "expect," "anticipate," "estimate," "continue," "predict," "forecast," "project," "plan," "intend" or similar expressions, or statements regarding intent, belief, or current expectations, are forward-looking statements. While the Company believes these forward-looking statements are reasonable, undue reliance should not be placed on any such forward-looking statements, which are based on information available to us on the date of this release. These forward looking statements are based upon current estimates and assumptions and are subject to various risks and uncertainties, including without limitation, our ability to generate revenue or achieve profitability; our ability to obtain additional financing on acceptable terms, if at all; the potential issuance of a significant number of shares, which will dilute our equity holders; fluctuations in the results of our operations from period to period; general economic and financial conditions; our ability to anticipate changes in popular culture, media and movies, fashion and technology; competitive pressure from other distributors of content and within the retail market; our reliance on and relationships with third-party production and animation studios; our ability to market and advertise our products; our reliance on third-parties to promote our products; our ability to keep pace with technological advances; our ability to protect our intellectual property and those other risk factors set forth in the "Risk Factors" section of the Company's most recent Annual Report on Form 10-K and in the Company's subsequent filings with the Securities and Exchange Commission (the "SEC"). Thus, actual results could be materially different. The Company expressly disclaims any obligation to update or alter statements whether as a result of new information, future events or otherwise, except as required by law.
MEDIA CONTACT:
pr@gnusbrands.com
INVESTOR RELATIONS CONTACT:                                                                        
ir@gnusbrands.com
A photo accompanying this announcement is available at https://www.globenewswire.com/NewsRoom/AttachmentNg/f5e31864-c2d3-4b51-b3c5-c3a614356423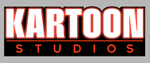 Source: Genius Brands International, Inc.

Released June 13, 2023